Let LA VEE take you to a wild enchanted garden and show you the wondrous plants there are to see.

Immerse yourself in the magic with this orchid from another realm delicately climbing up from a blooming water lily.

This small button hat is 15cm wide and is secured with a comb and elastic.
The LOTUS is available for €420.

An elegant yet abstract take on a classic pillbox with large bow.

Made from beautiful fur felt the BUOYANCE is a timeless piece suitable for many styles and occasions.

This small LA VEE pillbox hat is 12cm wide and is secured with a comb and elastic.
The BUOYANCE is available in a variety of shades to suit your preference for €310.

Sweet like candyfloss, this fun occasion hat will instantly set the mood for a great party.

The mini button base made from smooth fur felt features a giant sparkling puff made from holographic ribbon. It is secured with an elastic. The base is 11cm wide.

An alternative colour combination is available with cream fur felt and pink holographic ribbon.

CANDICE can be yours for €185.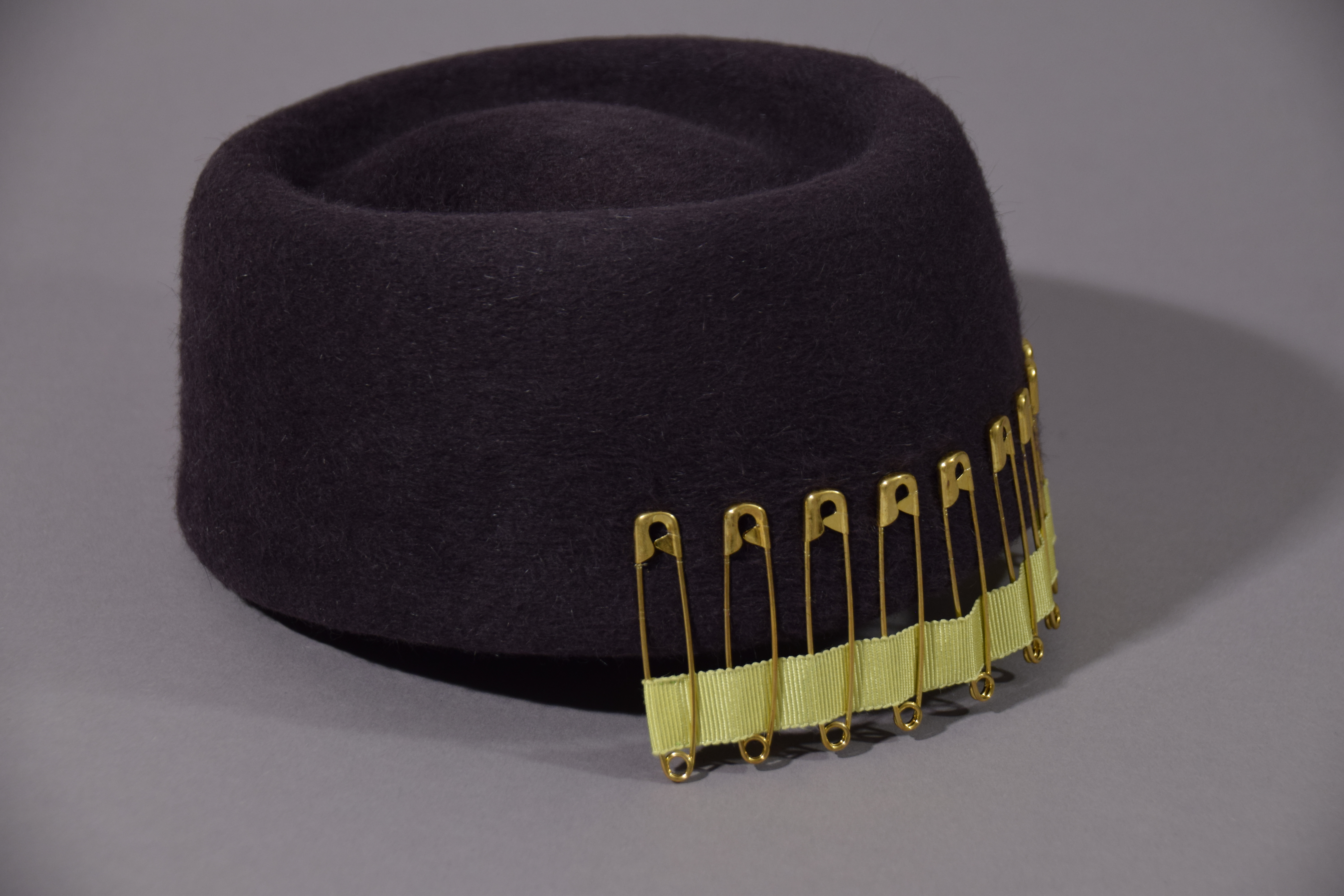 Make a fashion statement with this avantgarde fur felt fez. It is super comfortable and goes particularly great with a modern, reduced look, though it can also be worn with an elaborate evening dress - if you dare!

The ribbon colour can can be adapted according to your preferences.
The SHEHEREZADE is available for €235.