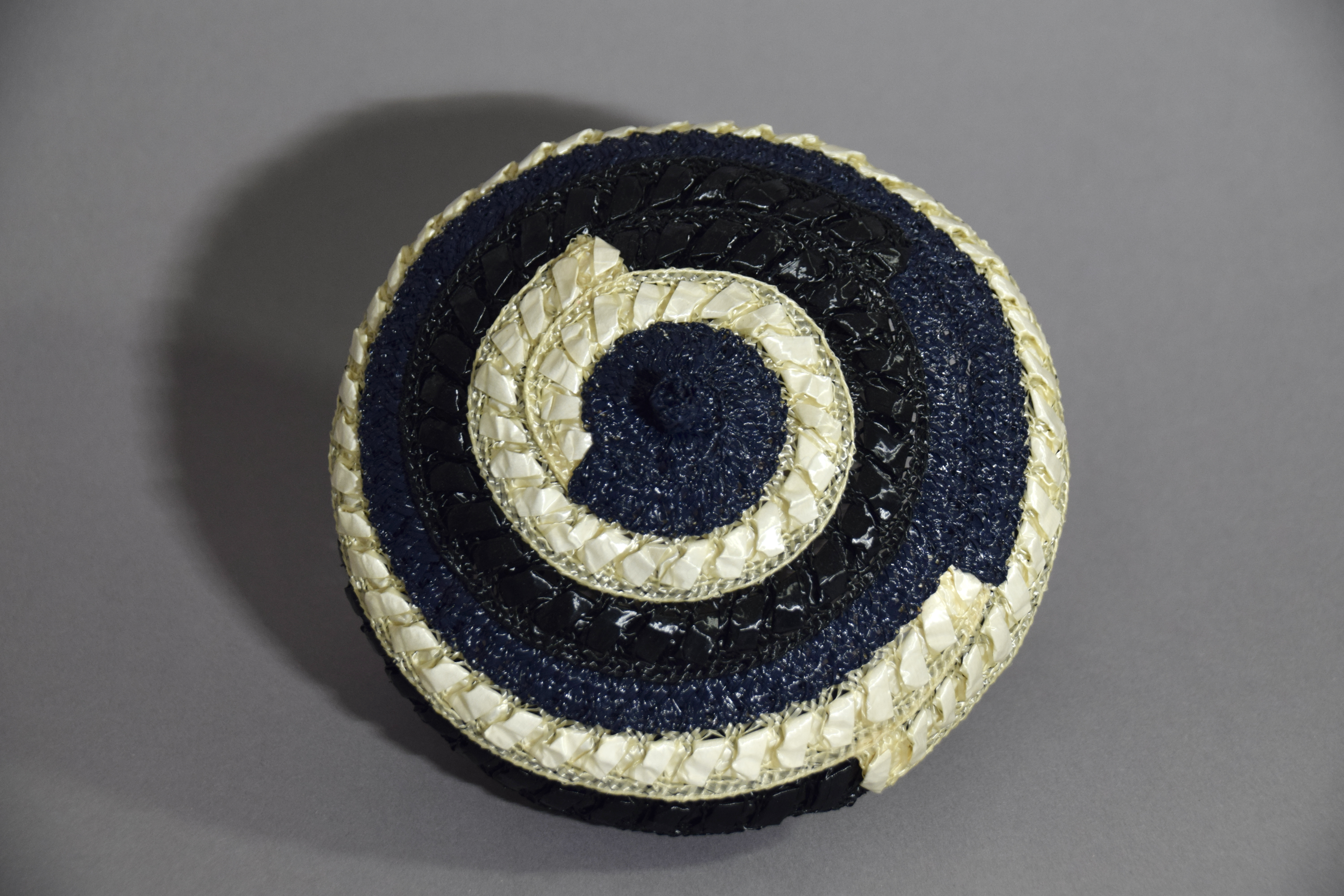 DEAUVILLE
A cute little pillbox that will instantly add some french chic to your summer wardrobe. Hand sewn and shaped with individual strips of one of a kind vintage racello braid in navy, black and straw colour.
The pillbox has a diameter of 15cm.
Tax included, shipping added at check out.